Fejlesztett Woocommerce plugin a WordPress részére
A plugin segítségével néhány perc alatt elindítja a Csomagküldőt. Egy kattintással kinyomtatja a szállítási címkéket, "elküldi" a szállítmányt a Csomagküldő rendszerébe, kigenerálja a nyomkövetési számot az ügyfél számára, és elküldi neki.
Az ügyfél egyszerűen kikeresi vagy kiválasztja a Csomagküldő egyik részlegét a térképen. Természetesen mobiltelefonon is.
A plugin 7 nyelvre van lefordítva, Csehországba, Szlovákiába és egész Európába küldhet vele csomagokat. És ha a Csomagküldő újabb trükkökkel áll elő, ezek néhány nap múlva az Ön számára is elérhetőek lesznek.
Telepítse a Toret Csomagküldőt és

spóroljon meg rengeteg időt az automatizációnak köszönhetően

minimalizálja a hibaarányt

növelje a konverziók számát és az ügyfelei kényelmét

frissítsen automatikusan az adminisztrációból

kapjon gyors támogatást, "ha valami gond van"

folyamatosan adjon hozzá új szolgáltatásokat

2400+ installáció

gyors támogatás

55 értékelés

elégedettségi garancia
1 év frissítés
1 év hosszabbítás 50% kedvezménnyel
14 napos pénzvisszafizetési garancia
Számolja ki, mennyit takaríthat meg havonta
Remek, havonta legalább €
100
takarít meg.
Hogyan számoltuk ezt ki? Tudjuk, hogy az adatok kézi beírása a Csomagküldőbe, a nyomtatás előkészítése és az információk elküldése az ügyfeleknek átlagosan 2 percet vesz igénybe.
adatok átírását a Csomagküldőbe
a nyomtatandó címkék előkészítését
információk beírását az ügyfeleknek szóló e-mailekbe
hibás címek kijavítását, a szállítmányok nem sikeres kézbesítését
A Toret Csomagküldő az e-vásárlók és a programozók szempontjából

Nagyszerű plugin a toret.cz-n a szokásos szintű támogatással. Ha probléma adódik, az ügyfélszolgálat azonnal segít megoldani. Köszönjük az egyszerű és jól működő bővítményt.

Ez egy jó plugin. Köszönet a Toretnek a létrehozásáért. Nagyjából a vásárlóim fele jelenleg a Csomagküldőt használja, amelyet megbízhatóbbnak tartanak, mint a Cseh postát. Nem találtam benne semmi kivetnivalót.

A Csomagküldő woocommerce plugin-nak egyszerű a kivitelezése és a beállítása, rendszeresek a frissítések, továbbá az adminisztrátorok és az ügyfelek is teljesen elégedettek a használatával 🙂. Ajánlom.
Szolgáltatások amelyeket máshol nem talál
A részlegek automatikus betöltése
Az API Csomagküldő használatával a plugin automatikusan letölti és megjeleníti a Csomagküldő elérhető részlegeit és más szolgáltatók rendelkezésre álló átvevőhelyeit. Ezek ezután megjelennek a vásárlónak a pénztárnál, ahol választhat közülük.
A plugin támogatja a legújabb Csomagküldő widget v6-ot.
Az átvevőhelyek kiválasztásának kettős megjelenítése
A fiókválasztó ablak dupla megjelenítéséből választhat a pénztárnál. Ez lehet egy felugró ablak vagy inline nézet.
Az átvevőhelyek között kiválasztásában megtalálható az összes Z-BOX, standard Z-POINTS és ALZABOX.
Egyértelmű információk a kiválasztott részlegről
A szállítmány átvevőhelye megjelenik a rendelés adminisztrációjában, a megrendelésről szóló e-mailben és a köszönőlapon.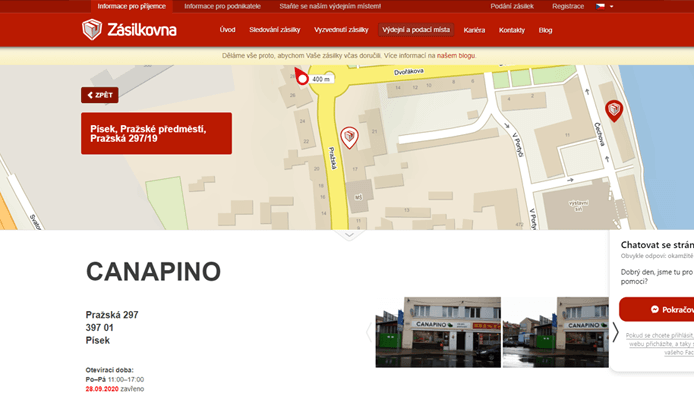 A rendelés elküldése a Csomagküldőbe mindössze 1 kattintással
Azonnal amint az ügyfélnek szóló szállítmány készen áll, egy kattintással elküldi a Csomagküldőbe. Nem szükséges semmit átírnia. A megrendeléseket egyénileg vagy tömegesen is el lehet küldeni.
Nyomkövetési szám azonnal
A rendelés létrehozása után talál egy linket a csomag nyomonkövetéséhez a WooCommerce megrendelés áttekintésében és a köszönőlapon. A nyomkövetési oldal nyelvét a böngésző automatikusan beállítja.
A nyomtatandó címkék gyors létrehozása
A Csomagküldőbe elküldött megrendelésekhez töltse le a szállítmánycímkét közvetlenül a WooCommerce-ben. Egyénileg és tömegesen is. Ez vonatkozik mind a Csomagküldőre, mind más szállítókra.

Személy szerint nagyon elégedett vagyok a Woocommerce-hez való Csomagküldő pluginnal. Jól beállítható és megbízhatóan működik. Nagyon hasznos az a funkció, amely lehetővé teszi, hogy információkat egyetlen kattintással közvetlenül a Csomagküldő rendszerébe lehessen küldeni, ahol létrehozzák a kézbesítési számot, egy kóddal ellátott címkét generálnak, utánvéttel írnak (ha utánvétet választanak a megrendelésnél), amely visszakerül a Woocommerce megrendeléséhez. Ez utána összeköthető az ügyfeleknek küldött egyedi e-mailekkel, ezáltal növelve a kényelmet és megerősítve az e-shop hitelességét. Nem kell tehát semmit kézzel átírnom. Köszönöm.
Vladimir
Küldés az egész EU-ba
A plugin lehetővé teszi, hogy megrendelését az Európai Unió összes országába lévő Csomagküldőbe elküldhesse. Összesen több mint 25 államról van szó.
Válasszon több mint 60 szállító közül
Minden engedélyezett szállító automatikusan betöltődik a Csomagküldő API-n keresztül – Csehországban és külföldön. Jelenleg több mint 60 olyan szállító áll rendelkezésre, amelyekkel a Csomagküldő együttműködik.
Különböző szállítási árakat állíthat be
Minden szállító számára beállíthat egységes szállítási árat, vagy saját árakat hozhat létre a megrendelés súlyának megfelelően.
Utánvét felár ellenében
A plugin tartalmaz saját utánvételi fizetési módot. Ezután lehetőséges a felár hozzáadása minden egyes szállító részére.
Fizetett és ingyenes szállítás
Saját maga állíthatja be az egyes szolgáltatóknál a határt, amely felett a szállítás ingyenes lesz.
A szállítmány maximális súlya
Az egyes szállítóknál meg lehet határozni a felső súlyhatárt, amelynél elérhetőek lesznek. Ha a megrendelés teljes súlya meghaladja ezt a korlátot, a szállító nem jelenik meg a pénztárnál.
Életkor-ellenőrzés
Az egyes WooCommerce termékeknél aktiválható az Age Verification szolgáltatást. A csomag átadásakor az átvevőhelyen az ügyfél életkora ellenőrizve lesz majd.
A szállító letiltása
A WooCommerce minden egyes olyan termékénél inaktiválhatja a Csomagküldő szállítóját, amelynél nem szeretné, hogy elérhető legyen. Használhatja ugyanazt a letiltási funkciót a kiválasztott termékkategóriáknál.
A rendelés állapotának követése
A plugin a rendelés áttekintésében megjeleníti a csomag jelenlegi állapotát. Továbbá képes módosítani a megrendelés állapotát a WooCommerce-ben a Csomagküldő állapotának változása szerint – pl. kézbesítve vagy visszaküldve.

Telepítettük a "Csomagküldő" plugint a http://www.urbanmaster.cz weboldalunkra. Az első tapasztalatok után azt kell mondanunk, hogy rendkívül elégedettek vagyunk az alkalmazással. Csatlakozás a Csomagküldőhöz, automatikus értesítések a Csomagküldőnek, a címkék létrehozásához szükséges ügyfelek importálása, minden az elvárásainknál jobban működik. Ezenkívül a plugin telepítése és használata nagyon intuitív. Az adott árért csakis ajánlani tudjuk.
Jaroslav Fajt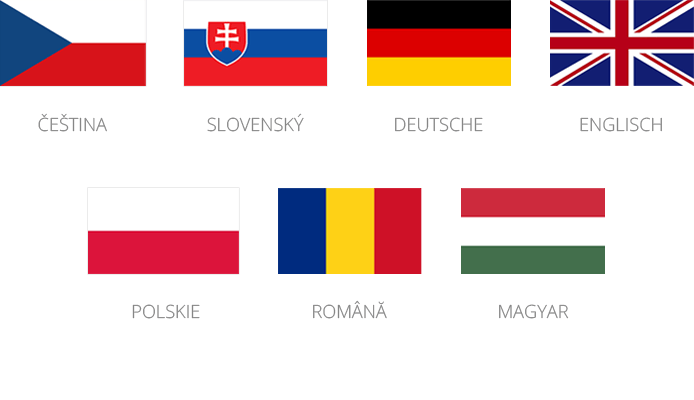 7 nyelvre lefordítva
A plugin cseh, szlovák, magyar, angol, lengyel, német és román nyelvre van lefordítva. Elég csak aktiválni, és a fordítás a WordPress vagy a felhasználó alapnyelvének megfelelően állítja be magát.
Reklamációs asszisztens
Az integráció támogatja a Csomagküldő reklamációs asszisztens szolgáltatását, amely a reklamált áruk logisztikájának biztosítására szolgál, és egyszerűsíti az e-shop és az ügyfél közötti kommunikációt a reklamáció kezelésekor. A reklamációs asszisztens előállítja a reklamációs címkét, amelyet a megrendeléssel együtt tölthet le és küldhet az ügyfélnek.
Támogatja a forgalmi zónákat
A Csomagküldő plugin támogatja a WooCommerce forgalmi zónáit. Könnyen beállíthatja ezt a módszert csak a kiválasztott országoknál.
Rendszeres frissítések
Folyamatosan fejlesztjük a bővítményt és frissítjük a WooCommerce-el való kompatibilitást. Garantáljuk a kompatibilitást a WooCommerce 4.3 és újabb verziójával.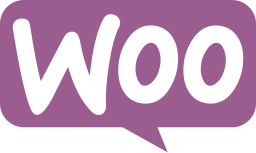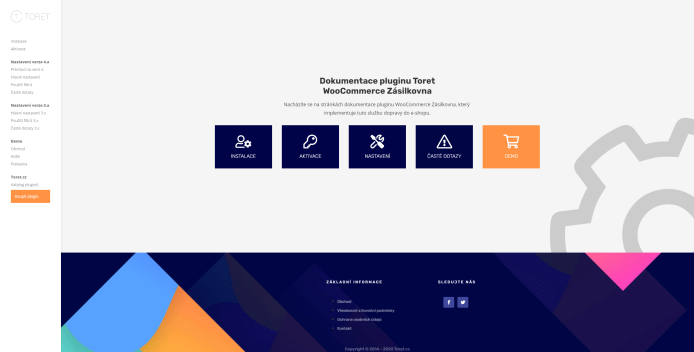 Kiterjedt dokumentáció
A plugin részére kiterjedt dokumentáció van kidolgozva. Ennek köszönhetően könnyedén beállíthatja a plugint, és gyorsan eligazodhat a funkcióiban.
Today we released the Toret Packeta 5.1 update, which brings the following two major changes to the plugin: Automatically send orders to the Packeta system based on order status changes. Currency conversion
read more
Sign up for our newsletter and receive a 15% discount