How to administer orders with valid subscription
We are using a subscription systém since 11. 11. 2020. Since this date, all orders have gained access to support and updates for one year. After that, the subscription has to be renewed. The price of the subscription is 50% of the plugin basic price (price without any discounts). This change does not affect any orders submitted prior to this date.
You can administer your subscription in the section My Account → Subscription.

In case of orders paid by card, the subscription renews automatically. If you want to deactivate the automatic renewal or cancel your subscription, you can do so in the order details section. This can be accessed by clicking on the button Show in the order overview in the section Subscription.
Automatic renewal
You can turn the automatic renewal on or off by the switch in the order details.

Cancelling subscription
You can cancel the subscription in the order details.

Subscription re-activation
In case you want to activate the subscription you have previously cancelled, you can do so by clicking on the button in the Subscription section (Re-activate).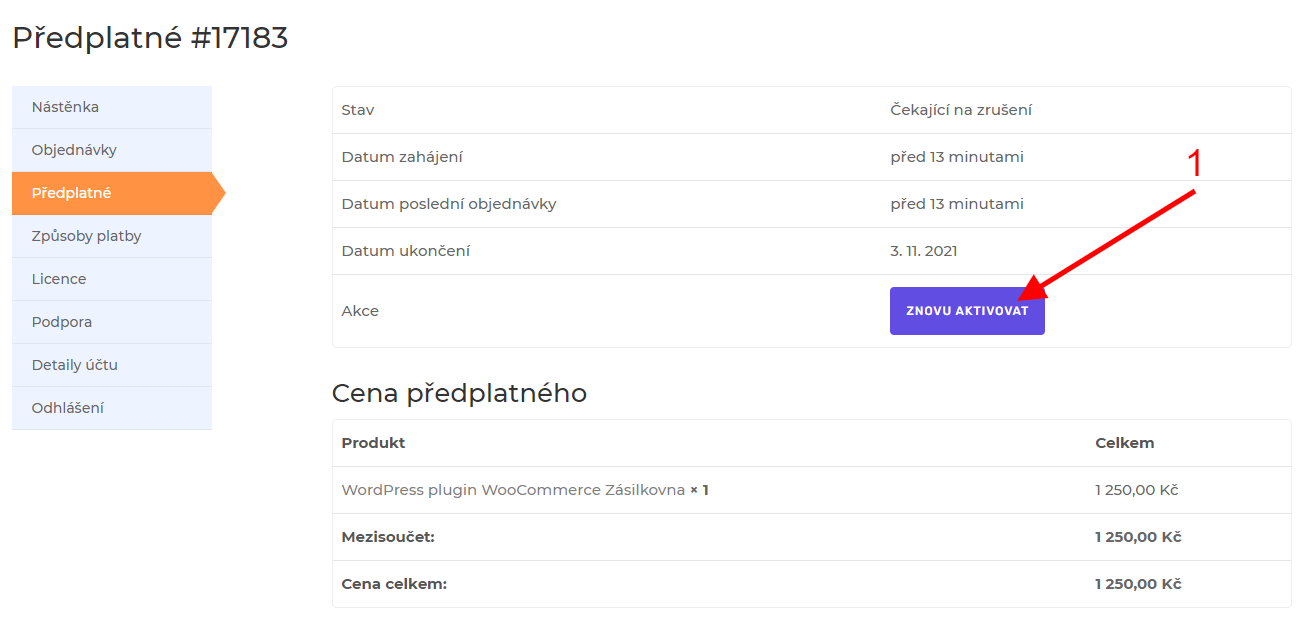 Change payment method / Add a new payment method
To renew the subscription, you can change or add (in case the initial payment was done via bank transfer) a new payment method by clicking on the button in the order details.

After you click the button, you will have the option to set a new payment method used for subscription renewal on a special page.